Frequently Asked Questions
People who are considering hiring an attorney often have common questions.
Below are answers to some questions you may have about pursuing a case
and about working with Hatzidakis Law.
Do I have a case?
Ultimately, this is the question every prospective client wants to answer. You should know that lawyers sometimes disagree about the strength of certain cases, and courts may also disagree about which party should prevail. Readily available information about employment law may not apply to your situation. The best way to assess whether you have a case is to discuss your unique situation with an attorney you trust. Answer the attorney's questions about your situation, and ask the attorney to review important documents related to your case. Based on the information you provide, the attorney can then give an opinion about the likelihood of your success if you pursued your claim(s).
Do you take cases on a contingency?
Yes, but we will need to consult with you to determine whether this is an option for your particular case. The decision to take a case on a contingency basis is made only after reviewing the details of your case.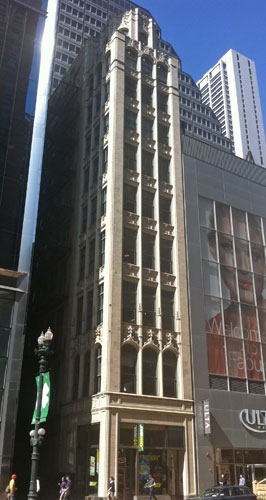 What should I bring to a consultation with Hatzidakis Law?
To make your consultation as effective as possible, it is helpful to write down the facts of your case. When writing the facts, focus on the facts that you think are most important. If there are documents that support the facts, attach them to your statement. You should always bring the following documents to your consultation, if you have them:
Hire letter / employment agreement
Employer handbook
Performance criticisms/ Performance improvement plans
FMLA requests and forms from your employer
Doctors' notes
Non-compete agreement
Termination letter
Severance agreement
Written complaints of discrimination/unfair treatment
All other documents relating to any disputes with your employer
Your ability to gather the facts and relevant documents directly affects the advice we are able to give you. The more information we have, the better we are able to assess your situation.
How long will it take to resolve my case?
It is extremely difficult to predict how long it will take to resolve a case. Some cases settle quickly, before involving the court, through negotiations with the other side's attorney. When a negotiated settlement is not possible, it can be necessary to file your claims with a court or state agency. The length of time it takes to resolve filed claims depends on many factors, such as the claim(s) asserted, the stage of the case, and the parties involved. It is not uncommon for a case in litigation to take two or three years to resolve, but depending on the factors affecting your particular case, the time frame could be shorter.
Do you offer free consultations?
At Hatzidakis Law, we believe that employees should be able to enforce their civil rights regardless of income. Therefore, we offer consultation fees based on a sliding scale to those who qualify. When you call to schedule a consultation, let us know that you are interested in a sliding scale consultation fee, and we will discuss our options for reduced rates with you.
Do you take credit cards?
Yes. Hatzidakis Law takes all major credit cards, in addition to payment by check and cash.
Where are you located?
Hatzidakis Law is located at 120 South State Street, Suite 200, in Chicago, Illinois. Our office is in the vintage "Singer Building" (photo at right), a building listed on the national register of historic buildings. We are centrally located in the loop, near all "L" lines and buses. Discounted parking is available nearby.
How do I pronounce "Hatzidakis"? Is that Greek?
This is a very frequently asked question! Yes, Hatzidakis is a Greek last name (to be more specific, it is Cretan).